---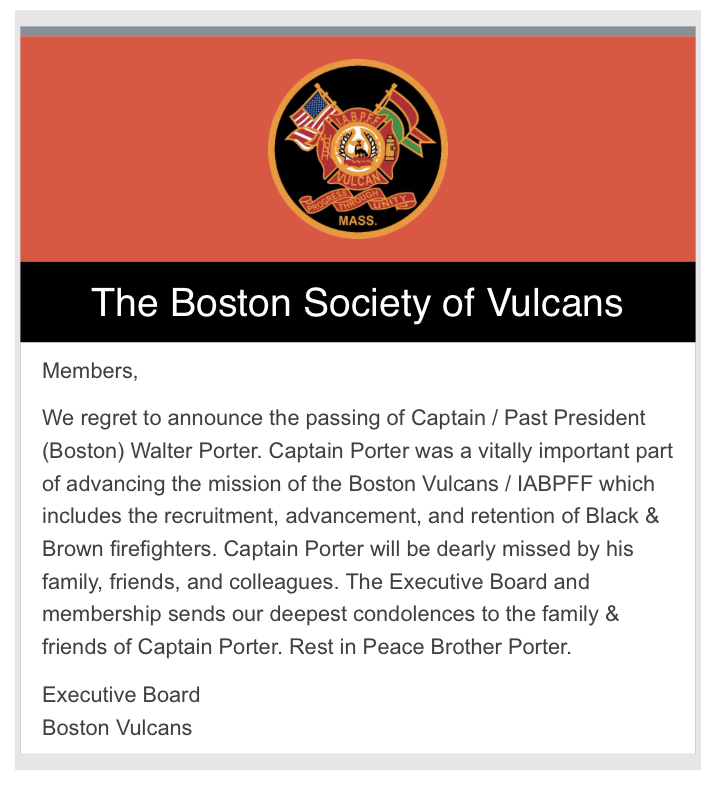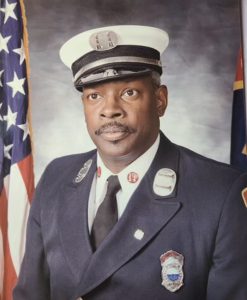 ---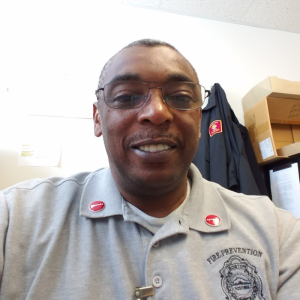 Members,
We regret to announce that Special Signal 10-15 has been struck in recognition of the service and passing of Lieutenant Leroy Hamilton (Fire Prevention – Active Duty). Leroy formerly served as the Vulcans' Secretary on the Executive Board and he was a career long member.
Local 718 noted that "Brother Hamilton passed away on November 22, 2022, after a valiant battle with occupational cancer." The Vulcans membership and the Executive Board extend our condolences to Lt. Hamilton's family and friends. Our thoughts and prayers are with them.
We will update the membership with details of his funeral service when they are available.
Executive Board – Boston Society of Vulcans
---
The Boston Society of Vulcans Members, it is with regret that we announce the death of our Brother and friend, Fire Fighter Kenneth Mays (Detail Office). He was a passionate member of the organization and a good friend to many on & off the job. Our thoughts and prayers are with him and his family.
We will forward his service information as soon as possible.
---